Enormous bill is enormous.
Note: I may still have to buy another $180 book on top of this. lol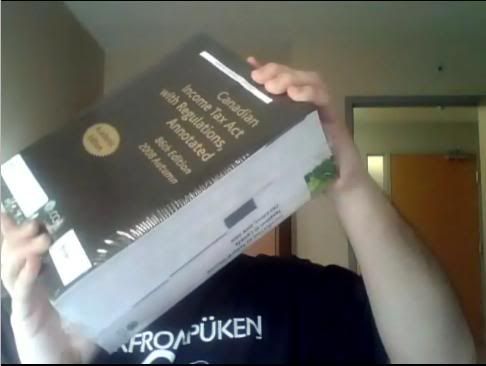 Enormous book is also enormous.
Well it's 2 books bundled together, but the black one is the size of at least two normal textbooks stacked. Too lazy to do a real comparison.
Posted by Yarcofin
Mon, 05 Jan 2009 21:12:21
(comments: 7)