So I was on Facebook today and got an advertisement from someone who got a "$12,000" GST Refund Cheque. For some reason it got my interest and decided to actually give it a click. I got there and it looked like a regular blog, and a guy saying how he applied for government grants to get free money. I figured okay, maybe he's just getting ad revenue for having this blog... so I clicked one more time and I was directed to www.grant360.com/ca~==blahblahblahreferral-ID.

That's when this scam became so painstakingly clear that it was hilarious.

So I'm sitting at this page...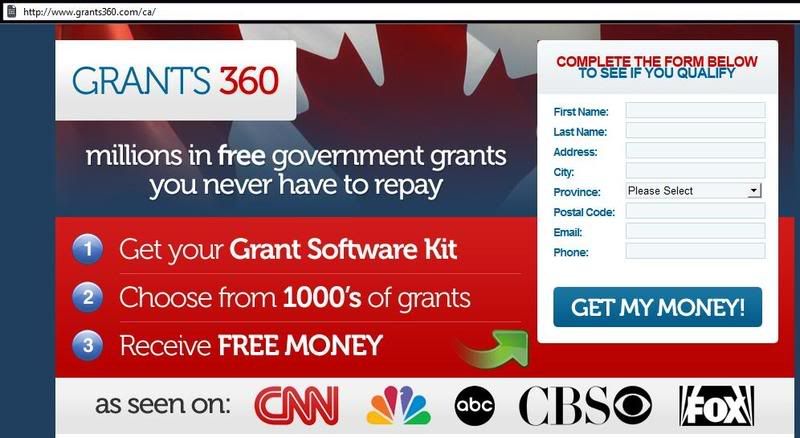 First thing I notice is the "AS SEEN ON", where CBC isn't listed and it's entirely US news broadcasters... why would Canadian grant info be on US news?

Then I notice the /ca/ and decide to remove it... look what happens:


Ta-da, it's American now!

But wait... it gets better. I scroll down to the bottom of the page to see where these scum-sucking sacks of shit are from, and it turns out they're a bunch of limeys. How the fuck can someone from England tell Canadians and Americans about the government grant loopholes here?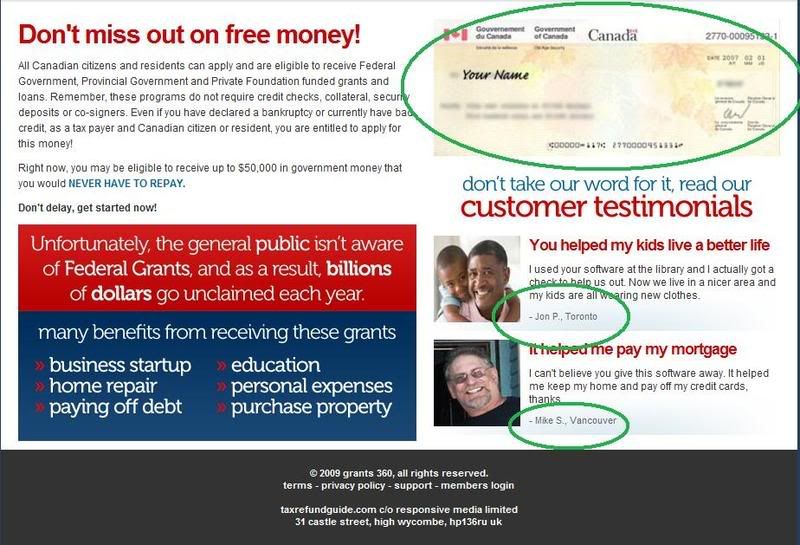 You're probably wondering why some stuff is circled... this is why...


Seriously, are people THIS STUPID?

No wait, I think this might top them all...





They have a live chat support on their website. I'm debating if I want to go and write "If you're going to scam people, you might want to at least change the pictures and names for your testimonials." Then again, why would I want to support them and actually give suggestions to scam people better?

Yoda, you're in the wrong kind of business... start making some websites like these instead :P


Ignore these tags to get it on Google:
Grant360 Grant360.com www.grant360.com www.grants360.com www.grants360.com/ca/ scam hoax ripoff complaint

Posted by Yarcofin
Sat, 07 Mar 2009 04:57:34
(comments: 5)