Operating systems are prone to bloat from leftover files from program installations, and as we all know, Windows is certainly no exception to this.
While not perfect, an excellent aid to this problem is
Revo Uninstaller
.  Revo keeps track of installed programs and does a search for related leftover files as well as registry entries and provides the option to remove them if you so wish.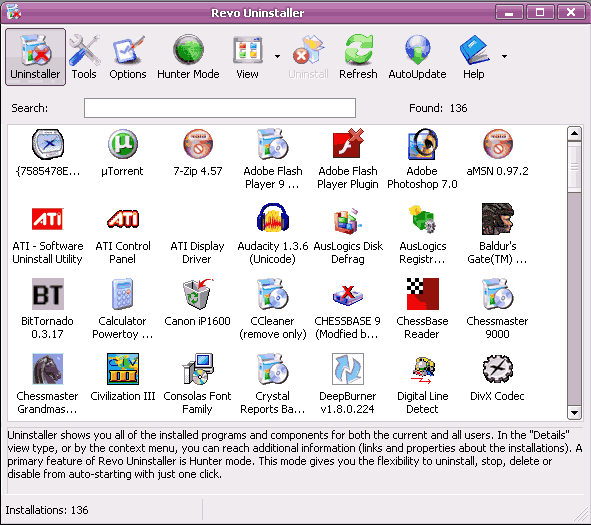 Some additional goodies in the program is management of startup items, shortcuts to maintenance programs such as Disk Defragmenter and Services, and search for junk files on your computer.
Available in many languages, Revo Uninstaller is a simple but very mature utility that is a universally recommended replacement for the standard Add/Remove programs list of Windows.
Posted by Ellyoda
Sat, 06 Dec 2008 04:59:51
(comments: 2)